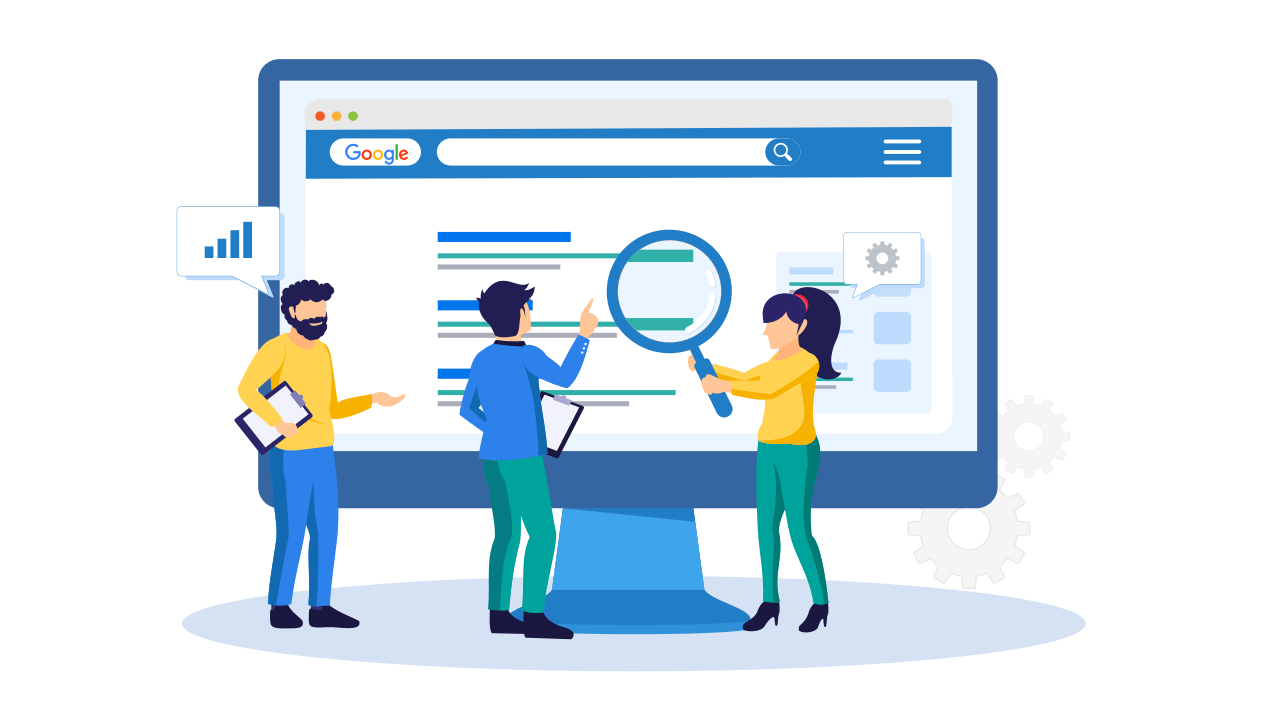 This is the age of IT. If you were a customer where would you first look for the goods and services you need? It will always start with 1 Google search from the mobile phone in the hand. But are you in the directrory book, you will miss the chance?
Or even if a search result barely mentioned your business name, is there a way you can handle to connect with yourself. Don't think that having a Facebook page is a characteristic of a profit-earning activity.
Many customers are tempted to search for the product or service they want in a money wallet, not in one place, but in several places. Before they come to you, your business is compared to other entities in your own field.," What is the old work of this company?, I have here, this company has a website but this one doesn't have money to maintain a website, don't know if these guys don't have money to maintain a website. There are free mail addresses, Facebook page hasn't been updated for a long time, it seems it hasn't been working. ′′ We know that we customers have heard these kind of quotes when there is no web invitation.
Don't you miss out on all of the above customers.
However, the number of customers who come to you with their value can be limited to a handful of customers except a few new customers who hear from old customers. How if you could share the confidence, assessment that these old customers of yours have in you?
But how do you do this work if the internet isn't a space for you?
We have a number of IT solutions for that at Axult.
So we are working to get yourself a place on the internet.
Having a website owned by your company will help you degrade the local as well as international markets, and will better highlight the market stability, interpretation and its ethical coexistence.
No matter how highly recognized a company is, using the free email account can also help the company's image get rid of problems.So all of our websites get email facility under domain name.
Rating your website on a search machine (like Google search) is one of the most powerful aspects. Just because you have a website doesn't mean it's between Google search results it needs to make a special setting and it's a service that every one of our websites has.
We offer free fb page to your business website as well as google pluse, twitter and LinkedIn business pages, business listing (business listing / directory) This will help millions of customers using the internet and social networks join your website and your business through it. This is a high price service but basic adjustments are offered for each package
All of this can provide you with the possibility of selling, booking, or contacting an agent if you want to advertise your business and introduce your service to the modern world without paying any extra money.
With each of our web packages,
Web Address (Domain Rs. 2500 /-) and Hosting (Hosting Rs. 1500 /-) free for first year.
starting a business Facebook page and making it a website.
Providing live-chatting facility with those who visit the website
email addresses including domain name (ex. [email protected])
Creating a compatible website for multiple devices.
edited and inserted with interior charm
Photos and videos required renovation and insert.
Serving Machine Optimization / SEO (google search resulting your web invitation) basic design content.
We offer these special discounts for the following fields,
► Car Sales
► Automobile Service and Repair workshop
► Automobile spare-part shop
► Engineering Company
► Vehicle retail & Cab services
► Travel & Tours Agency/company
► Foreign job/Education agencies
► Tour and business air ticketing, Hotel booking agencies
► Nursing-home, hospital, medical center and channeling service
► Pharmacy and pharmaceutical manufacturers
► Education Institutes and universities
► School/college leavers and batches club
► And free non-profit institute website design(*conditions apply)
Something on the internet instead of the websites that get down in two days. Get it done the right way from the right place. Professional level website design with no emergency breakdowns, legal issues and no hidden fees.

✔️ Available but not included |❌ Not available | *CA Conditions apply
Facebook, Instagram, LinkedIn
Contact form (1), Slider (1), Chat
eCommerce & Shopping cart
PC, Tab, Mobile & Major devices
Contact form (1), Slider (1), Chat, Auto Backup, Payment Gateway
Pvt Ltd Company and corporate
Contact form (1), Slider (1), Chat, Auto Backup
Demo for all websites in 72 h ours to get free profit fill this
form
.
So you can see a photo of your future website without spending any money (This is a service worth Rs. 5000 in cash). Book your demo today start building your website today
The lowest price in the professional level in Sri Lanka from us.
No matter the package of your choice, it offers a free 3-day training and a 30-day warranty on performing normal work on the website.
Call today for more information.
Call Samiru 0789851606 (whatsapp facility available).
Our customers at
https://axault.com/portfolio/
Service details at
https://axault.com/services/
Package details at
https://axault.com/pricing/
#webdesign
#SriLanka
#webdevelopment
#wordpress
#webdesigning
#company
#WebDesignCompany
#axault